How Our Cars to Work Program Works 
The sale of donated vehicles supports Goodwill's efforts to put Kentuckians on the road to success. Goodwill Cars to Work connects Kentuckians with affordable transportation so they can maintain employment, grow in their careers, and ultimately move out of poverty and achieve self-sufficiency. Participants in our Cars to Work Program must be referred to Goodwill by a partnering agency and meet the requirements outlined below. Are you curious how to be matched with a vehicle from Goodwill? Please contact Goodwill Cars to Work today at your earliest convenience!
Our Partnerships Make Pre-Approved Participants Possible
Goodwill Cars to Work has partnered with Oxmoor Auto Group, Apprisen, and Park Community Credit Union to break down transportation barriers and assist program participants to build or establish credit. Oxmoor Auto Group is helping pre-approved Cars to Work participants purchase a vehicle by directing them to options that best fit their needs. All Cars to Work participants are required to undergo services provided by Apprisen. Each participant must complete a Financial Foundations Workshop, Credit Health Review, and Financial Coaching as part of the application process. These services address major barriers to maintaining productive employment, including transportation and financial stresses. Park Community Credit Union has also partnered with Goodwill to administer the program loans and provide education to participants on the lending process.
Program requirements:
Valid driver's license matching your current address
Valid Social Security card
Actively employed, with at least three (3) months of paystubs from your current employer
Must be working at least 30 hours per week. Less hours may be accepted for those receiving Social Security
Confirmation of residence of at least 90 days at current address.
On-time payments for rent and utilities
Confirmation of $500.00 in savings (to be matched by Goodwill)
Completion of financial literacy workshop, credit health review and financial coaching.
Ability to afford recurring costs:

Monthly vehicle payment
State-required vehicle insurance
General maintenance and repairs
Fuel
Taxes and registration for the vehicle
Program Benefits:
Down payment match of $500
Affordable monthly payments between $150-$210 per month
Fixed 5% interest rate regardless of credit score or history
Interest reimbursement once the loan is paid in full with no late payments
Free credit health review and six months of financial coaching
After graduating from law school in China, Bobby moved to the United States, where he was hired at Horseshoe Casino as the VIP Multicultural Hospitality Host. Without a vehicle, Bobby's friends and co-workers helped him get to and from work. The Office of the Blind assisted Bobby in obtaining a bioptic driving telescope for his glasses and referred him to Goodwill Cars to Work in 2017. Katie Ramser, Goodwill Cars to Work Career Coach, helped connect Bobby with an affordable vehicle and a one-year loan. After making all payments on time, Bobby paid off his loan in October 2017, and the interest he paid was reimbursed to him.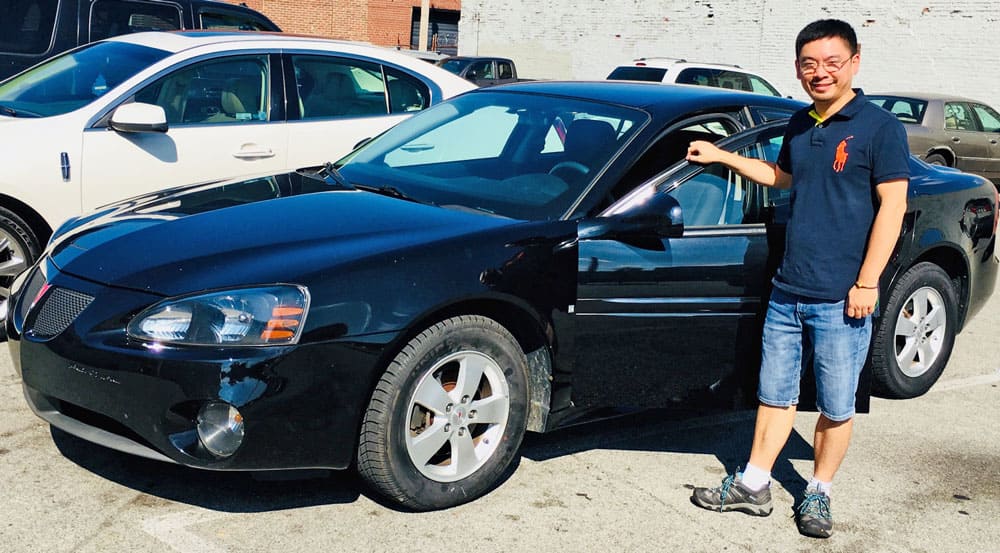 "Bobby has been wonderful to work to with and is an extremely positive person," said Katie. "He's constantly telling me how much he loves the program and how happy he is with his vehicle."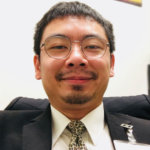 Bobby added, "This program is better than the best. Any positive words you can think of, I would say them. This program gives people like me a start. The start is important because we aren't in a position to purchase a new vehicle, so we seek help. I am so glad we have programs to help those in need."
Get Back on Track with Reliable Transportation Today
Get back on track with reliable transportation today! Have questions about how to get placed with a vehicle? Reach out to Goodwill Cars to Work to speak to one of our knowledgeable team members to find out if you're eligible for this unique program. We look forward to helping you and other Kentuckians achieve success.